Welcome to NMSU Policy Hub!  This Policy Hub serves as a central resource, with one-stop access to the university's governance policies maintained in the Regents Policy Manual (RPM) and NMSU system operational policies, maintained in the Administrative Rules and Procedures (ARP). The RPM or ARP may be accessed by clicking on the applicable bar below.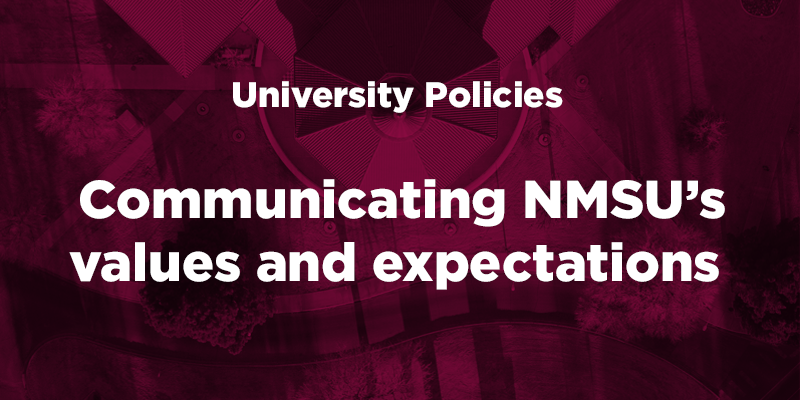 POLICIES OPEN FOR COMMENT
Policy proposals open for NMSU system feedback are provided under this section.  The list of proposals open for comment may be accessed on-campus or through VPN login.  View current list
POLICY ANNOUNCEMENTS
This section lists the policy actions approved by the chancellor during the current fiscal year.